Real-Time Hot: Wargame Airland Battle Dated, Beta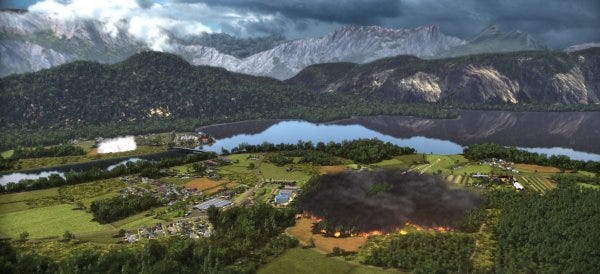 Named in what appears to be a bid to play with search engine terms, Wargame Airland Battle is now available to those who pre-order. The sequel to the simply excellent European Escalation will appear on the 22nd of the marvelous month of May, and until then there's a beta going on. Eugen explain: "The early access Beta gives an exclusive and immediate access to the 'Destruction' multiplayer mode, with the first 4 playable maps and pre-made army decks for all 12 nations of the game. Enough to plunge happily into the battle before everyone else, and participate in the last online tweaks before the official start of the conflict next month!"
Recent battle-zooming trailer below. It's fancy.