No Need For A Receipt: Receiver For Free
Humble Bundle freebie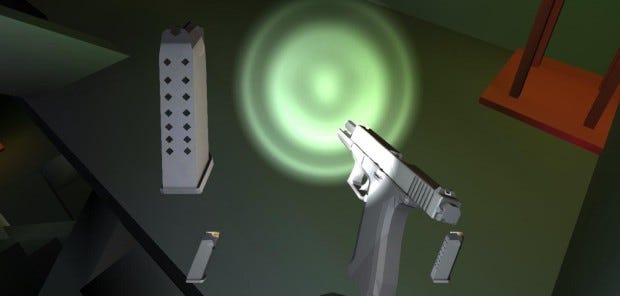 Receiver is a game with "a lot of buttons. A needless amount." So says Graham, who also claims that the gun simulator is one of his favourite roleplaying games. A gun simulator is not a first-person shooter, just as QWOP is not a walking simulator, even though in some ways that's precisely what QWOP is. Receiver isn't a game about pointing and shooting, it's a game about mechanisms - the gun as machine, with parts that require understanding and manipulation.
For the next ten hours, Receiver is free as part of the current Humble Bundle End of Summer Sale. Go get.
Originally created for as part of the 7-day FPS challenge, Receiver is one of my favourite recent games about guns, along with time-triggered shooter Super Hot.