Revenge Of The Bundle: IndieFort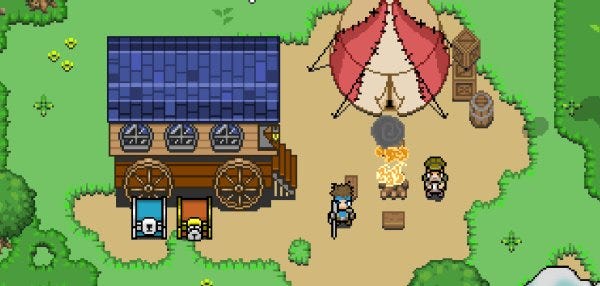 Emergency! Emergency! The world is running out of words to put after 'indie' when coming up with new pay-what-you-want bundle titles. Gamersgate have opted for 'fort' as theirs, with that perhaps unintended sideeffect that when I think IndieFort I picture a castle wearing a checked shirt and some black-framed plastic spectacles. Oh well! The roster of included games is fairly impressive in this one, and has a bit of a roleplaying skew rather than the usual barrange of faux-vintage platformers and shmups. We get 2D space sim Black Market, hardy roguelike Cardinal Quest, free-roaming samurai roleplaying Kenshi, hovertank shooter Steel Storm: Burning Retribution, hardcore dungeon-crawler dungeon-crawling Devil Whiskey, and high-speed co-op RPG Wanderlust: Rebirth.

I'm quite keen to play all those, actually: while this pack may not have the heavy-hitters of its humbly royal rivals, I'd argue it's a more substantial offering than the bundle norm.
IndieFort requires a minimum payment of $5.99/€4.99/£3.99, but should you elect to pay more apparently it will go straight to the devs rather than the hosts. Pay what thou will here.
Oh yeah, when certain revenue levels are reached, new stuff gets unlocked - so far, an arcadeything called Puckbang has been added. There's six days left to run before this bundle gets shut down. If it's successful, no doubt there'll be another - or so the cheeky '1' at the end of the IndieFort URL implies...