Rockin': Supreme Ruler: Cold War Footage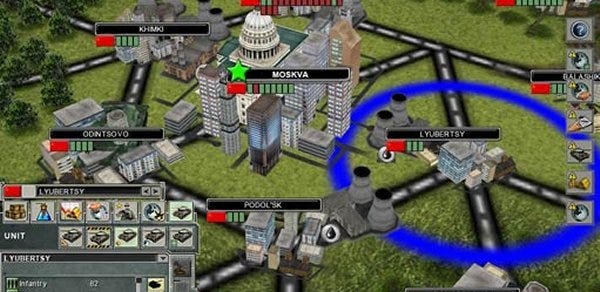 Supreme Ruler: Cold War, the latest in the Supreme Ruler series of strategy games, is an extremely large and intricate Cold War-era war title, featuring lots of diplomacy and a global conflict map which can be played as a giant sandbox game of domination. Heavy stuff. So it's admirable to see its developers, Battlegoat Studios, sexing things up with a trailer full of repurposed newsreel footage and a rock-n-rolling soundtrack. Diplomacy! Menu-sliders! Tiny tanks moving along roads! Sexxxxyyyyyyyyyyyyyyyyyyyyy!
Ahem. It could be good. No release date yet, but "Q2" this year, for sure.