We're Teaming Up With EGX Rezzed: Come Play Games And See Devs With Us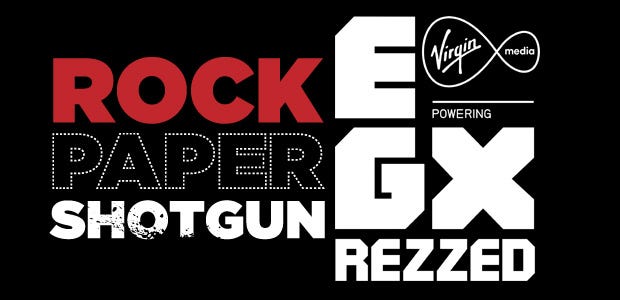 Would you like to play games, see RPS in conversation with some of our favourite developers, and then play some more games? RPS is partnering with EGX Rezzed to make that happen on April 7th to the 9th at the Tobacco Dock in London.
If you're not familiar with it, EGX Rezzed is videogame event at which you can play pre-release games, with a focus on the weird, the indie and the PC. We helped launch the show in 2012, and in those first two years helped highlight games and interview developers. Those are things we like doing, so this year we're teaming up to do them again:
RPS Presents: Last year's show featured 150 games and this year is well on its way to a similarly grand haul, with more to be announced. RPS Presents is our pick for the six best games of the show, and each will be playable in an RPS space on the showfloor.
RPS Sessions: Developer presentations and stage interviews are a big part of EGX Rezzed and this year we've partnered to offer four of our own, featuring some of the PC's most exciting developers.
The RPS Mixer: Come along to a nearby pub, have some drinks on us, and mingle with members of the RPS team. Or just drink and avoid us.
More details of these will be coming in the weeks ahead, including the games we've selected and exactly which developers we'll be talking to onstage. In the meantime, you can buy tickets now, with options for day passes or for access to all three days.