Boo! Rusty Lake release Cube Escape: Paradox and short film
Caw blimey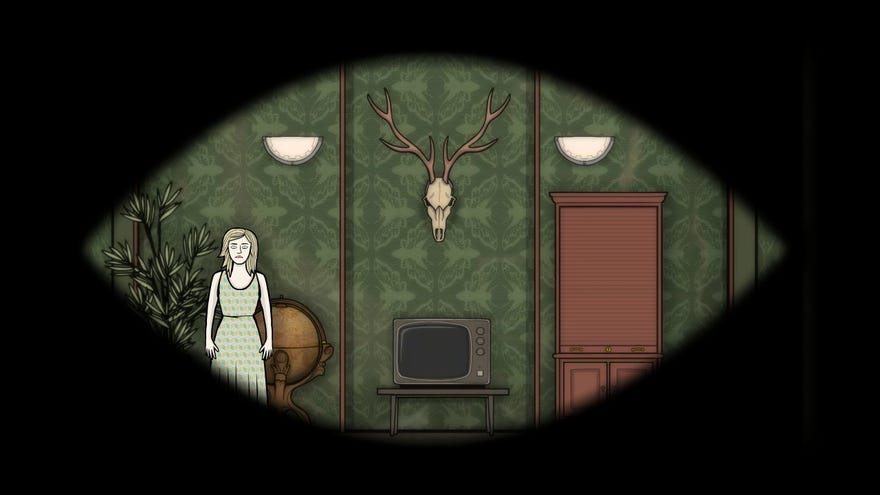 I'm calling it: Halloween season starts now. I've just hung a spooky lantern in the hallway and the spooky-ooky Rusty Lake gang today released not only a new altogether kooky adventure game but a live-action short film too. Ghost time is go. Cube Escape: Paradox is out now, offering its first chapter free so we can all try on the shoes of a detective trapped in a weird room across parallel universes, and the Paradox film is free and all. It's pretty nifty too, as transmedia crossover tie-ins go. Have a watch below:
Obviously a lot of that will make more sense when you're playing Paradox too.
Our John is usually to go-to guy for Rusty Lake, as he's always gushing about how much he enjoys their games, but he's a busy boy today so you're stick with this simpleton cooing "Ooh I like that fella with the crow head." Sorry, gang. But hey, do read John's interview with Rusty Lake while you're here.
The first chapter of is free on Steam, and the film is there too if that's somehow convenient for you than YouTube. The second chapter of Paradox is paid DLC, revisiting the same room with new puzzles and new mysteries and a new ending, and that'll run you £2.90/€2.39/$2.99 (well, a bit less with a launch week discount).