Silent Kill: Splinter Cell - Blacklist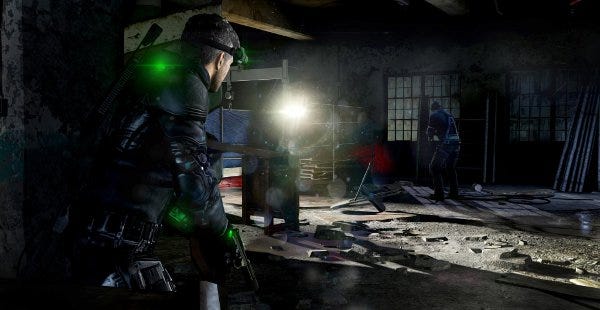 The voice at the beginning of the new Splinter Cell trailer sounds a lot like Jigsaw, the dying/dead/metaphorical villain of the horrifically dull Saw series. This voice is threatening the whole of America though, which means he might not be Jigsaw, who is more likely to spend his time righting individual wrongs, such as finding a chap who inadvertently left the milk out of the fridge and sewing a cow's udder to his bottom lip while perching him on a machine that converts his bumcheeks into burgers. The rotter! New Sam Fisher will deal with the Splinter Cell baddy and the video suggests he'll do so by STALKING, STRIKING and SILENCING. He's also magnetically attracted to helicopters.
When planning is finished, traps commence.