Win One Of 750 Beta Keys For MMO Skyforge
Co-Developed By Obsidian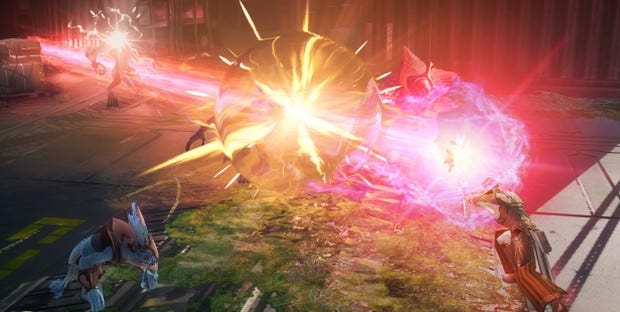 Skyforge [official site] is an in-development free-to-play MMO, the core hook of which is the ability to change your class at any moment without having to re-level your skills from scratch. It's being developed by My.com (thems what made Allods Online) in partnership with Obsidian (thems what did Pillars of Eternity and lots of other games). If you're interested in hopping into the game's open beta early, step below for the chance.
While open beta for the game will launch on July 16th, these keys will get you into the game as soon as the 750 winners are drawn. Besides entry to the game the Early Access edition also includes 10,000 in-game credits, 'premium' membership for 7 days and more.
To enter, you need to do two things: enter your email address into the box below and give permission to the Sweepstakes app to see your public Facebook profile, email address, birthday and current city. This is only so that we can guarantee one entry per user, it doesn't give the app permission to post to your Facebook wall, and you can deactivate it again afterwards by going to your Facebook app settings. Liking the Facebook page and following us on Twitter are optional.
Once that's done, you'll then be entered into the hopper (a giant rotating ball we keep in our basement) and drawn at random this Monday. Scroll down in the widget below for the entry field:
Update: All winners have now been contacted! Congrats to those who received a key.
Want to see what you're getting into? Here's the latest trailer for Skyforge: