Sociable Soccer hoofed up to early access this summer
Behold these men kicking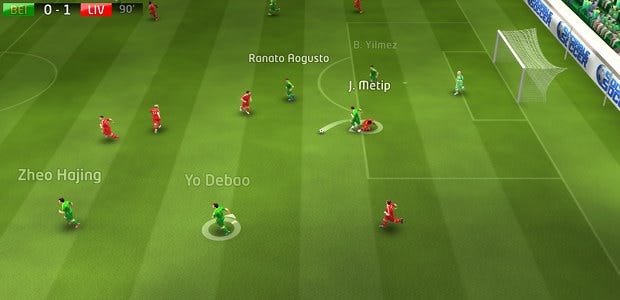 Sociable Soccer [official site], a new kick 'em up from designer Jon Hare of Sensible Soccer fame, is now lacing its boots for an early access kick-off this summer. It is, as you'd expect, more cheery footy. Sociable Soccer looked briefly doomed after its crowdfunding campaign accidentally tied its bootlaces together and fell flat on its footballing face, but the team kept on going and now it's almost here. The game's full and finished launch is expected to follow in early 2018. Behold these men kicking:
While the trailer says "late summer" for the launch, the Steam page says September 7th. Update: The Suits have been in touch to say that date on Steam is a "clerical error". I believe Monopoly rules mean I am owed $200.
"The first in a new series of fast, fun easy to play sports games, Sociable Soccer is a fusion of old fashioned arcade playability and modern technology, a serious sports game with a friendly face," says the marketing blurb.
Developers Combo Breaker plan to use the time in early access to add a Manager Mode, a 'My Team' mode with a persistent online league with player cards to collect (like FIFA Ultimate Team?), co-op play, tournaments, more stadiums and pitches, and general polish and expansion. And to gather feedback, of course.
I'm probably the least balling of RPS United but I do thank football for indirectly giving me the 'Gangs of the EPL' stories on Bob Mortimer and Andy Dawson's podcast Athletico Mince. Bob tells wonderfully daft tales of footballers who are big schoolboys more interested in posturing, pranks, and sweeties than football.