Sonic Mania Plus spins out in July
Gotta go fast-ish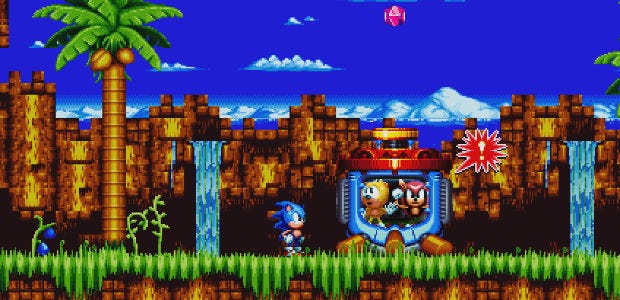 Last year's Sonic Mania was a return to the hedgehog's days of plain ol' side-scrolling platforming. It was a celebration of nostalgia, though, made by a small team with roots in the fan game scene. So ah, sure, go on, wham in some weird obscure playable characters. With no terrible cutscenes, I'll be able to pretend Mighty The Armadillo and Ray The Bubsy are brand new anyway. Those two are arriving in Sonic Mania Plus, an expanded version that'll come to us as DLC - on July 17th, Sega announced today.
Sega explain Plus thusly:
"Sonic Mania Plus builds off the momentum of one of the best platform games of 2017, Sonic Mania, introducing two new playable characters from past Sonic games, Mighty the Armadillo and Ray the Flying Squirrel and an Encore mode that will provide a fresh look to familiar zones with new challenges and layouts for new and veteran players alike. Competition and Time Attack modes will receive an update allowing four player competitions, and ghost challenges for time trials."
Here, see some of that in today's new trailer:
A Mania patch seemingly released early by accident on PlayStation 4 last week also showed extra animated scenes to smooth transitions between levels, giving a better sense of how they all fit together.
Consoles will see a physical release of Sonic Mania Plus with odds and ends like an art book but nah, not us. On PC, Plus will come as an upgrade costing £3.99.