Star Control Reboot Is A Prequel, Includes Multiplayer
2014 spacegames in spaceyear 2014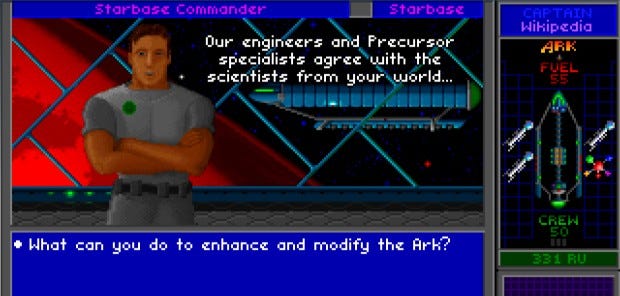 If you're going to revive an old game series in spaceyear 2014, it may as well be a space game. That's what everyone else is doing, including Brad Wardell's Stardock with the Star Control series.
In an interview with Ars Technica, Wardell confirmed some of the details, including that the game is a prequel and that it'll have multiplayer.

Star Control often gets grouped in with other space strategy games, but Star Control 2 - the most beloved entry in the series, and the one Wardell and his team are most inspired by - was more an adventure game. Stardock are best known for the Galactic Civilizations series of 4X games, so it'll be interesting to see how they fare with something slightly more Mass Effect-y.
Not that this means the new game won't revive the original's frantic, real-time "melee"-but-not-at-all-melee space battles. The new Star Control is powered by the Nitrous Engine, which looks like this:
Wardell predicts 2015 as the earliest possible release date, and at this early stage the interview exists solely to re-assure you that the game is being made by people deeply excited to work on the series. There have been Star Control games made without the involvement of the original creator's already, and Wardell's decision to make this new game a prequel seems at least partly inspired by his wariness over continuing a story he didn't create.
Stardock assumed control of Star Control in July 2013 when they were the winning bidder in Atari's chapter 11 bankruptcy auction. The original developersof the game, Toys for Bob, are now a subsidiary of Activision and responsible for development on the Skylanders series.