StarCraft 2: Legacy Of The Void Closed Beta Is Live
Click click away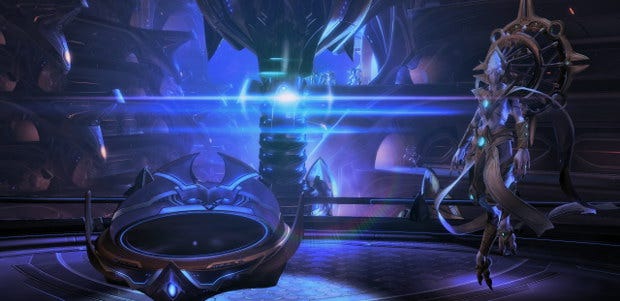 Sound the klaxon - I keep mine next to the bed - the StarCraft s2: Legacy of the Void [official site] beta is go.
You'll know whether you have access to the beta by trying to log in to the beta, then if it doesn't work then you probably don't. Try watching a few hours of Netflix to pass the time instead. Alternatively, check the StarCraft 2 region selection drop-down menu in your Battle.net desktop app. The Legacy of the Void beta will be listed under the "In Development" header. Blizzard has already flagged accounts for access to the game and won't be sending beta keys until later this beta cycle.
If you haven't already opted in for the beta then you want to go to your Beta Profile Settings in your Battle.net account and check the box for the StarCraft universe. If at that point you get in before I do please send me a pillow to scream into.