Stardew Valley creator shares early notebook sketches from development
I don't trust Morris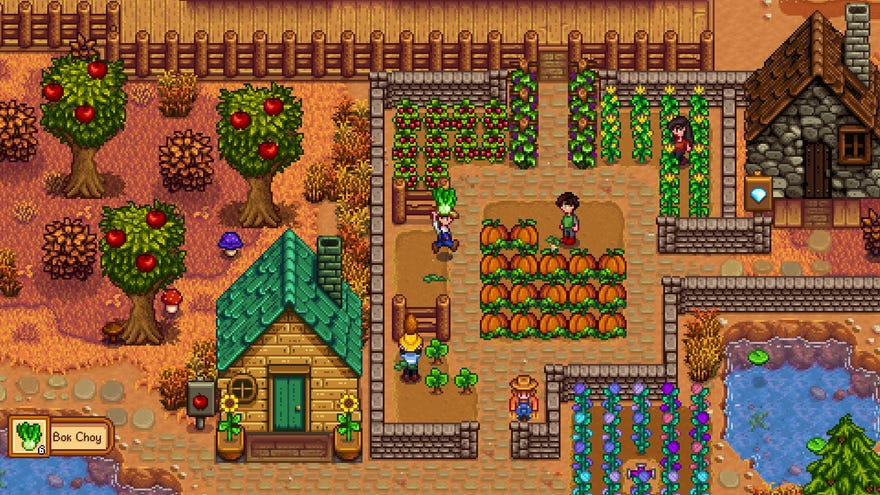 It's always interesting when we get to see video games in their embryonic state. Stardew Valley's lone developer, Eric Barone, worked on his farming sim smash hit for years before it was released in 2016, and yesterday he found his old notebook and started sharing some sketches and doodles he made while planning its features.
Barone began by sharing his "original community center concept":
was going through some things and found my old notebook w/ the original community center concept pic.twitter.com/cXPI77kxpt

— ConcernedApe (@ConcernedApe) April 21, 2023
This got a great response on Twitter, and Barone tweeted some more pictures in response to requests. That includes an early doodle of JojaMart owner Morris:
I did find this: pic.twitter.com/ZJjOO9AoZe

— ConcernedApe (@ConcernedApe) April 21, 2023
Layout plans for mine levels:
mine levels: pic.twitter.com/h8I0XaDVzl

— ConcernedApe (@ConcernedApe) April 21, 2023
And a mixture of rough layouts for different town buildings:
April 21, 2023
Barone's next game is Haunted Chocolatier, which looks like a spooky-sweet cousin to Stardew Valley. He's currently taking a break from it though in order to work on yet another free update to Stardew Valley.
I played Stardew Valley for the first time ever on Wednesday. Please send me tips because I spent the whole hour just anxious that I was focusing on the wrong things and was going to miss out on something.