Still Should Be Impossible - Meridian: New World In Action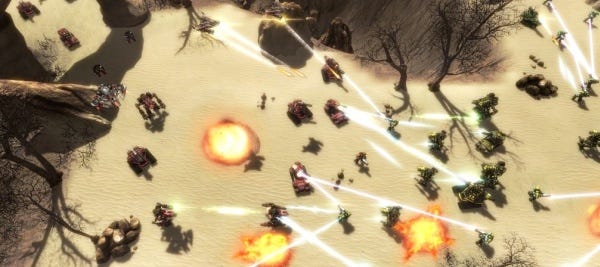 As Nathan pointed out a couple of days ago, it's ridiculous that one man is capable of making Meridian: New World. A fully fledged sci-fi RTS, claiming meaningful choices, relatable companions, and traditional complex strategy. But if you were doubtful of the stationary pictures, below is the first trailer showing the game running. It's for real.
The trailer has a sense of humour, too! And lasers.
Having found a publisher - HeadUp Games - there's now an official website, alongside the IndieDB page. It's currently aiming to release next Summer.