SWTOR Free Weekend Coming Up!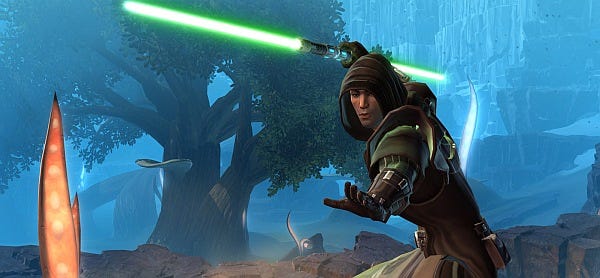 Bioware send word that they're having another free-to-party party this weekend. It's taking place from Thursday, May 17th at 12:01AM CDT / 5:01AM GMT, and ends on Monday, May 21st at 2:00AM CDT / 7:00AM GMT. The usual limits apply: Level 15 cap, but you can freely play PvP zones. Only people (or email addresses?) that have not played the game previously will be able to participate in this free weekend.
Assuming you're not busy, of course. You're probably busy. That's fine too.