Tactical RPG Fort Triumph enters early access today
Use your illusions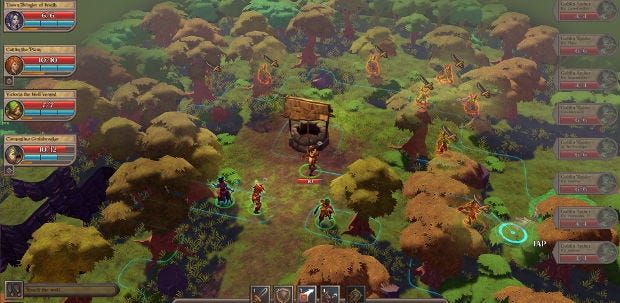 Do you wish that XCOM has a bit more Merlin influence? Perhaps that Mario vs. Rabbids took a Tolkienish slant? Well, wish no more, fair game-wisher! Fort Triumph has arrived on Steam Early Access to provide the resolution to all your needs. The tactical RPG from Cookie Byte Entertainment raised $78k in a Kickstarter campaign last May, and the Early Access version is currently discounted 10% to encourage gamers to give this Fantasy XCOM a spin.
You can grab the game from the Steam store right now.
There's a lot about this that has me pre-excited for the pre-release of the game. As someone who has written previously about great IPs that deserve the turn-based treatment, I love everything I'm seeing here from the non-linear mission objectives, to skill trees for the various heroes types, to a complicated system of environmental interactions that I hope Fort Triumph can make the most of:
In the game, you command a party of chosen heroes who set out to change the world, one quest at a time. On your path you will explore the world, discover ancient secrets, and face down any enemy who stand in your path to glory through turn based tactical combat. In Fort Triumph, every crate and every tree is a potential weapon in the hands of experienced tacticians: in order to succeed, you will have to burn, freeze, topple, kick around or outright destroy the scenery at the right moment.
Fort Triumph's focus right now is to allow community decisions to drive the next phase of development, especially by monitoring how players interact with the Early Access campaign.
Check out the recently updated gameplay trailer below:
More info is available at the official site.