A former Telltale employee files a class-action suit against the studio
Not quite a vault key, but it'll do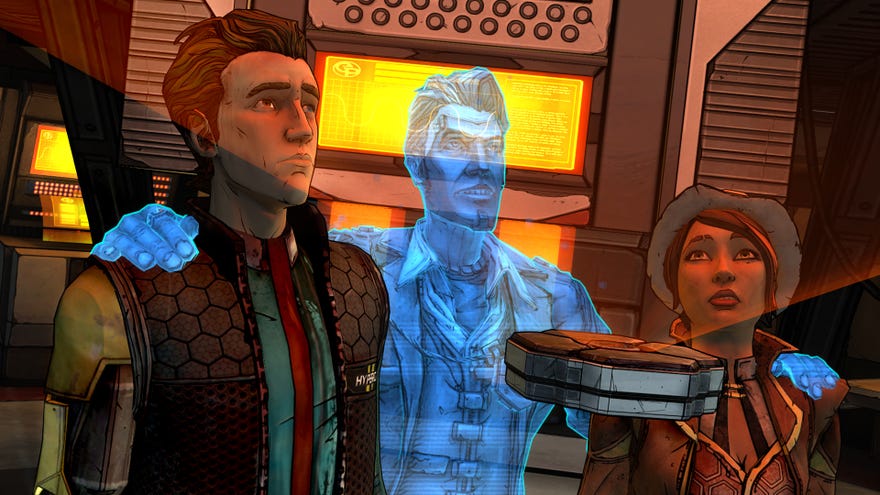 Today brings one more twist to the story of Telltale's tragic end. As reported by Polygon, the company has been hit by a class-action lawsuit filed by a former employee over a possible breach of local law.
The prolific adventure studio laid off almost its entire staff last week (minus a skeleton crew who will stay on for a little while longer) with no warning or severance. The suit alleges that this was in violation of California employment law (the WARN act, specifically), and the studio may yet owe the fired staff a full 60 days pay and benefits.
The class-action filing was submitted by former Telltale employee Vernie Roberts, and alleges that Telltale fired almost its entire staff "without cause", failing to provide the full 60-day notice required in the case of such mass layoffs. Under California's Worker Adjustment and Retraining Notification Act (a stricter state version of a similar national law, if my legalese is correct), this applies to companies with 75 or more workers, and defines a 'mass layoff' as any reduction of at least 50 employees. In this case, it's a near-complete shutdown.
At present, the laid-off staff are left without any financial support, beyond health benefits extending until the end of the month. If successful, Roberts's class-action suit would compel Telltale to pay a full 60 days of salary and benefits to all 275 employees affected, including the skeleton crew currently still at the company. While this suit appears to be filed in support of all 275 employees, but at the moment it only seems to be Roberts heading this up, though I'd not be surprised to see more Telltale folks involved later. If all goes as requested, the case will be a jury trial.
While I hope that Telltale's former employees come away from this with a little more financial security, I can't help but worry that if the company's finances are really so dire, that the money may just not exist to cover two full months of pay and benefits for 275 people. I hope I'm wrong, though.
You can read the full legal filing here.