The Asus ROG Ally's price is £699 / $699, will release in June
Windows-based Steam Deck rival lacks the usual ROG tax
The final Asus ROG Ally details slipped into place today, as Asus confirmed the price and June 13th release date of its Steam Deck-bothering handheld Windows gaming PC. And it's honestly not as expensive as I was expecting, given the premium positioning of ROG-branded monitors and keyboards: £699 in the UK and $699 in the US. That's more than the topmost Steam Deck model, but the ROG Ally is promising generally higher specs.
The UK/US model will employ a purpose-built AMD Ryzen Z1 Extreme APU, powering a 7in, 1920x1080 display. There's apparently a lower-spec ROG Ally in the works as well, with a slower, non-Extreme Ryzen Z1 chip and a 256GB SSD instead of a 512GB drive. However, Asus' reps tell me that this won't release alongside the Z1 Extreme variant in the UK or US come June 13th. Update: ignore that! It turns out the standard Ryzen Z1 model will launch in the US, will also have a 512GB SSD, and will release sometime in Q3 2023 for $599.
If you're reading this post within a few minutes of it going up, then Asus are currently relaying these deets through the ROG Ally launch stream. Press sneak fucks like myself received the price, release date and full specs sheet in advance, providing an even closer look at the Ally's internals.
That includes more info on the Z1 Extreme itself, an eight core/16 thread chip that can hit CPU clock speeds up to 5.1GHz and GPU clock speeds up to 2.7GHz. As we've previously learned, it's based on AMD Zen 4 core architecture with RDNA 3 graphics tech, a theoretical upgrade on the Steam Deck's Zen 2/RDNA 2 APU. It will certainly need to be, if it's going to run games on the sharper but more demanding 1080p/120Hz touchscreen; the Deck's is 1280x800 with a 60Hz refresh rate.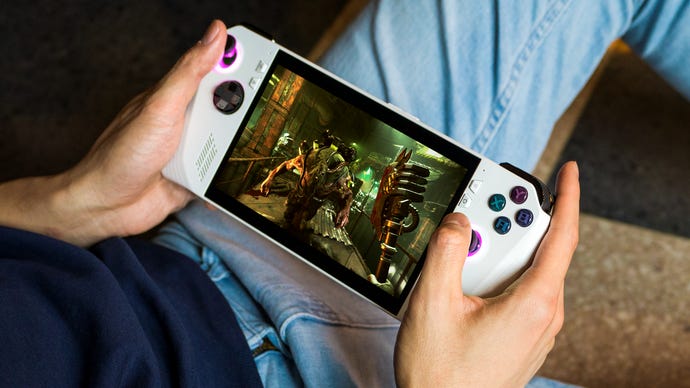 Speaking of which, one remaining area of concern is battery life. On paper, the ROG Ally's 40WHr battery matches that of the Steam Deck, while needing to fuel what should be a much more power-hungry screen. Zen 4's efficiency improvements could help, but we'll have to see if the ROG Ally can keep going long enough to entertain on longer journeys away from the mains.
It will, at least, be able to run a wider selection of games than the SteamOS-based Deck. By sticking with Windows 11 as its operating system, the ROG Ally will – touch wood – have full compatibility with launchers and platforms outside of Steam, including the Xbox app, so you don't have to rely on streaming to play your PC Game Pass games. Speaking of, Asus say the ROG Ally will come with three months' free access to Xbox Game Pass Unlimited, which includes PC Game Pass.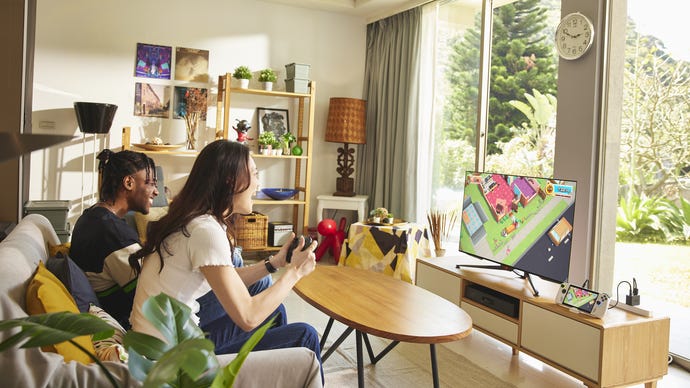 I'm more intrigued to try out the ROG Ally every time I hear about it, especially since it's looking a lot less like the ripoff I feared. Pre-orders open today, though obviously, I'd recommend waiting for independent benchmarks (and battery tests) before putting down cash.