The Best, Nay Only, Bear-Based Driving Sim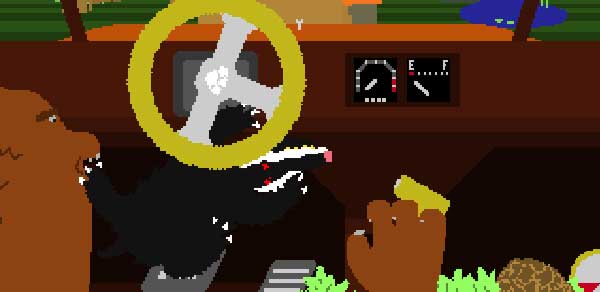 Enviro-Bear 2000 - Operation: Hibernation (and yes, I do realise it's been around since February, thanks) is one of those games that's best simply linked to and left without description or explanation. It was created for one of TIGsource's many ever-bountiful compos, and is winning new attention now due to cropping up in Apple's Appstore. I'll say only this: the controls are awful. But if they were great, they'd hardly be an accurate reflection of a bear trying to drive a car, would they now? Also: I suspect it's a lot cleverer than you might immediately think it to be from the gloriously absurd video beneath the cut.

GRRRRR.
Download its PC version for free here, or alternatively try the iphone/ipod Touch version for 99c/59p.
Thanks to @EGTF, who mentioned this to me on Twitter.