The Brothers Gibs: God Mode Released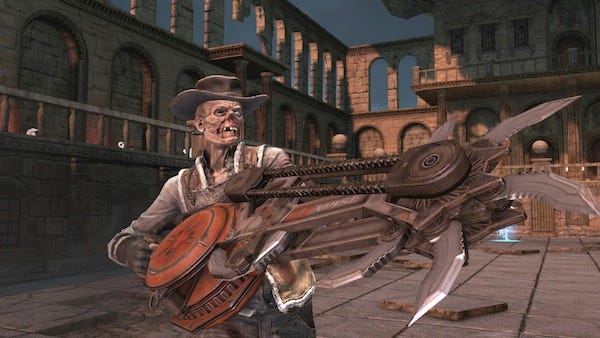 Old School Games' "retro"-TPS God Mode, which was announced last year, has suddenly appeared on the short-range radar of release. The game is on Steam, where it asks: "Do you like running? How about gunning?" Well, okay. But actually I like sitting and drinking tea quite a lot more.
There's a gameplay trailer below, so you can raise your eyebrows, make some kind of judgement. It does look pretty exciting. It's got power ups and everything. Oh I dunno, I am so full of mucus. And so old.


Yeah. I quite like zombies armed with what look like farming machineries.