The Last One To Know: The First Templar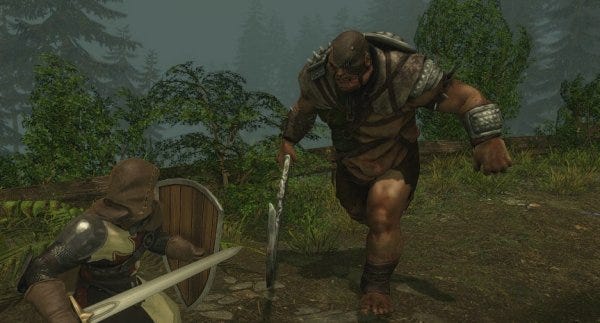 Hmmph, the instruments must be playing up. I somehow didn't get a proper reading on The First Templar which was announced earlier this year. It's a sword-based Medieval-dude-ending experience from Haemimont Games, whose name you might recognise from Tropico 3 and Grand Ages: Rome. A bit of a departure then, from management to third-person action. (I spent a long moment there trying to come up with a "management to man-rage-something" joke, but it just couldn't happen.) It's the story of the Holy Grail, apparently, and that involves co-op melee action, stealth kills, ogres, and all sorts of other third-person violencing possibilities. Possibly worth a look.
I thrust a trailer into the bowels of this post, killing it dead.