The Line For The Line Of Defense Beta Starts Here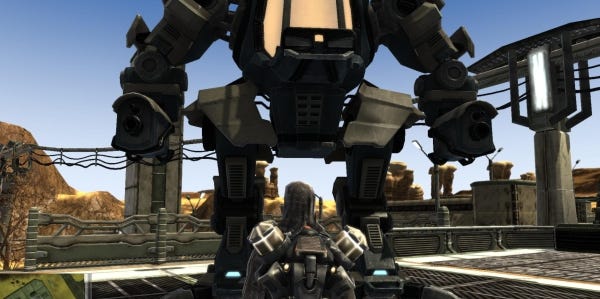 I've been waiting for a large-scale sci-fi MMO shooter ever since the original Planetside, and it looks like 2012 will do it's best to provide. Before I fuel up Firefall's jetpacks, or scrawl penises over Planetside 2's map, it looks like I'll be dropping into Line of Defense: of all those games, it's the first with a release date, end of June, so I'd imagine the beta form that I just signed up to will deliver me from orbit to the action a tad sooner than the others. You know what? I've just noticed all those are free-to-play*. I mean, I knew that all were, but lumping them all together makes it quite the thing. As is the not-at-all-MMO-but -rather-shooty Tribes: Ascend. I wonder if I'll ever need to pay for a shooter ever again? Line of Defense trailer is herein, btw.

And if you missed it, this weekend we caught up with Line of Defense's Derek Smart.
Line of Defense is out in June.
**LoD has a split model, where you can buy the game as well.