The Monday Melee: Two Worlds II Trailer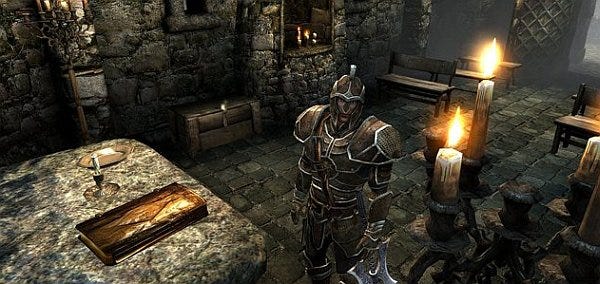 Last we saw of Two Worlds II, developers Southpeak were cheerily mocking the first game in a series of videos. Evidently with the game's Jan 2011 release date coming up, the time for such jokes is OVER.
The trailer below shows a FEROCIOUS BATTLE between HUMANS (I think?) and NOT-ORCS. The bloody fight takes place at the coast next to OSWAROTH, a city next to the DRA'KAR DESERT. There is an AXE. There is PAIN. There is a BIRD, who may or may not be the NARRATOR. Have you had breakfast yet? Did you sleep well? Because if not, you might just LOSE CONTROL and POP A BONER.