Secret World Spin-Off The Park Summons Release Date
It's a horrorshow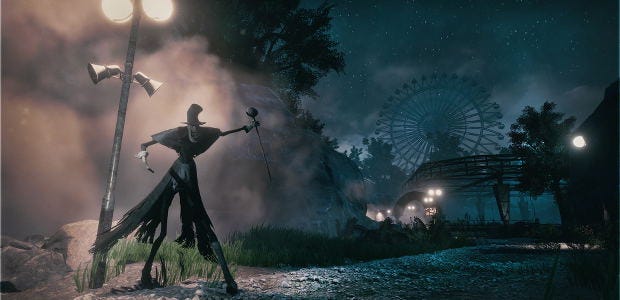 To me, every day is Halloween, but that doesn't mean I don't appreciate the glut of ghosts and ghouls who rise and swarm around the end of October. Here's another date to add to your calendarrgghhh: October 27th.
That's when The Secret World folks Funcom will release The Park [official site], a walk-o-spook spin-off from the supernatural MMO and their first single-player game in years.
The Park is set on the same haunted real-ish Earth as The Secret World, but (sadly) isn't the single-player version I've hoped for. Still, what it actually is still interests me. It's a single-player psychological horror game about a mother who loses her son inside a spooked-out amusement park. Writing is very much one of The Secret World's strengths, along with some strong vocal performances, so I'm quietly hopeful The Park will capture that same spirit. I imagine it's even less fun to encounter the nasties of The Secret World when you haven't received superpowers from eating a magic bee.
The Park will cost £9.99 when it arrives for Windows on October 27th. Funcom say it'll offer an hour or two of spooky fun. They're also chucking in bonus items for The Secret World, offering a few talismans and a Killer Chipmunk outfit for you to wear.
Here's a recent vid about The Park and its development: