Puzzlebox 'Em Up The Room Two On PC Next Week
Lovely puzzling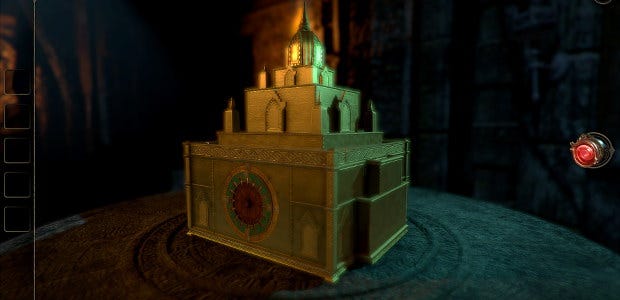 Coming next week to PC is The Room 2, the video game sequel to Tommy Wiseau's infamous- hang on, bah.
Coming next week to PC is The Room Two [official site], sequel to Fireproof Games' lovely puzzlebox 'em up. As with the first, number Two is arriving on PC a few years after its mobile release but has been prettied-up for us.
I enjoyed what I've played of the first Room, though I've not the patience for puzzles myself. As I see it, everything either can be solved with brute force or isn't as interesting as e.g. some water anyway. I throw things at the wall then sod off to a pond, basically, and have no problems with this. But our John really liked the first game, delighted by the thoughtful puzzling which never becomes "needlessly obscure". He declared it one of the best puzzle games and all, but swears Two is even better. Ooh!
Fireproof have revamped, retextured, and rebuilt an awful lot for the PC version of Room Two, as this comparison video shows:
The Room 2 will arrive on Steam on July 5th. Here's a general purpose trailer for it:
The first Room is in the Steam sale right now for £0.99/1,24€/$1.24.