The Talos Principle's Road To Gehenna Opens In Two Weeks
Laser quests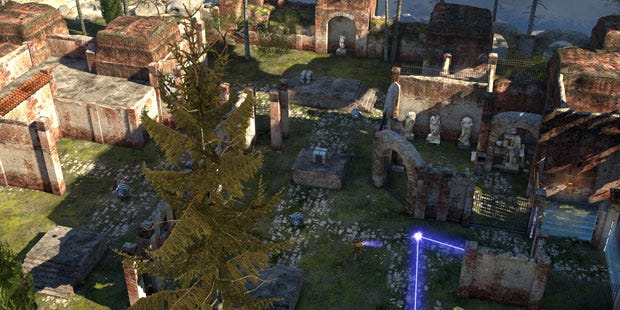 Here's something I've been looking forward to for a few months (except I'd forgotten about *actively* looking forward to it and was more excited-but-put-it-on-the-back-burner-until-reminder-emails-arrived). The Talos Principle's [official site] expansion, Road to Gehenna, is out on 23 July.
That's soon!
I rather loved Talos. Its puzzles were engaging, its peculiarly placeholder-ish environments were endearing and I thought the story managed to broach philosophical subjects in a non-wanky way. It was actually one of my top games of 2014.
So what's the dealio with the new stuff?
It's a four episode expansion with the same writers as the original (Tom Jubert and Jonas Kyratzes - hooray) in which you return to the world as Elohim's messenger, Uriel, attempting to free trapped souls and solve more puzzles.
I suspect there's not much else that can be said about what you'll actually find without risking spoilers of some description. The wiffle accompanying the release date news says that the expansion will "show players an entirely different side of Elohim's world through a journey to Gehenna filled with new characters and a new society with its own history and philosophy."
Also clouds.
And apocalyptic mannequins.