The Tau Join Dawn of War 2 , Sorta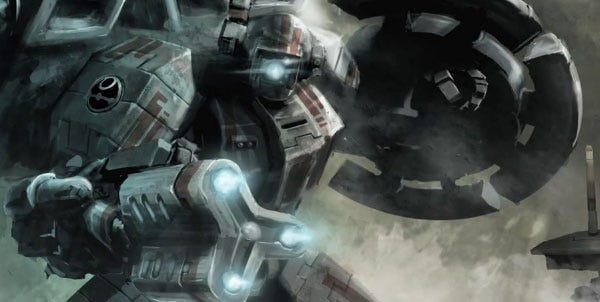 Hopefully there'll be a third expansion for Relic's largely (but not solely) fantastigood Dawn of War II, and the usual clutch of new factions and units, but in the meantime a lone Tau unit has snuck into the current version of the game. Specifically, into the Last Stand survival co-op mode, wherein you pick a suitably 40Kian hero and attempt to survive as long as you can.
Controlling the suitably battlesuited Tau Commander in Last Stand will require a small payment of additional money - someone should totally invent a word to describe that - but is available in both the full version of DOW2: Retribution (but not just the base game, as far as I can ascertain) and the cheapy Last Standalone spin-off. Due out at the end of October, and in-action in moving pixel-based form below.


Oh - and the update will also involve purchasable "Imperial Guard Death Korps of Krieg multiplayer chapter pack, and a Chaos Word Bearers multiplayer chapter pack." Man, that has been canny way of convincing the not insubstantial 40K fanbase to pony up a little more cash.