Mars War Logged: The Technomancer Announced
Next RPG from Spiders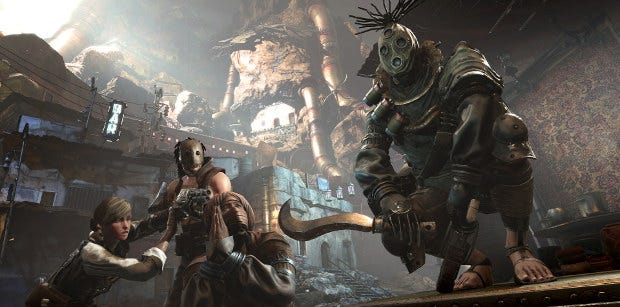 Mars: War Logs was not especially one well-received, one of those small RPGs with ambitions it couldn't achieve, but it wasn't booed out of town either. I'm a little puzzled, then, that the announcement of The Technomancer [official site] today doesn't mention War Logs at all. It's another sci-fi RPG set on Mars by French studio Spiders, them lot behind Of Orcs and Men and Bound by Flame too.
If you read the rest of this post, I'll show you a big monster where I honestly can't tell which slick bodypart is its head and which is its genitals or what or I don't know.
The announcement talks of strife on a dirty post-apocalyptic Mars, skill trees, different fighting styles, magical cyberpowers, companions, crafting, conversations with consequences, multiple endings, and other things that were totally all in Mars: War Logs. You guys! Come on now.
Spiders are clearly into the ideas of War Logs but perhaps they - or, more probably, publishers Focus Home - want to get away from its not-great reputation. They tried to turn it around a little by retranslating and rerecording a lot of the script, but initial impressions do tend to stick.
Well then, let's see how they do with a do-over. The game's due in 2016, so I suppose we'll find out then. And now, that monster I promised: