Thief 'N Stuff: Dishonored's Stealth Study Trailer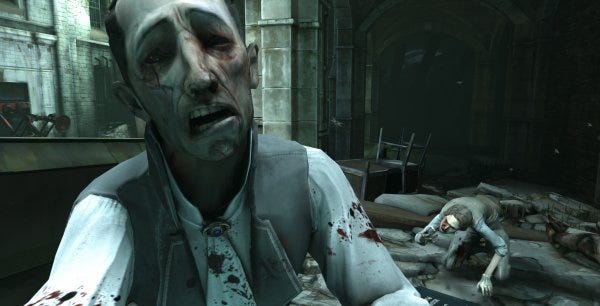 I know there's an entire army of your screwing up your eyes and refusing to look at another jot of Dishonored coverage until it arrives in October, but for those not yet convinced there's still more to be seen. The latest game footage trailer (below) lays out a chunk of stealth business, which is something trailers seem to ignore when they are dealing with stealth games. Not so here, as you can observe from this. And that bit with the candle at 0.58 is really neat. I had not seen that before.
Yesterday we published my chat with the game's co-lead, Raf Colantonio. So have a read of that. If you want. No one's forcing you. Not yet, anyway.