This Is the Police 2 has a warrant for an August launch
Bad boys, bad boys, whatcha gonna do?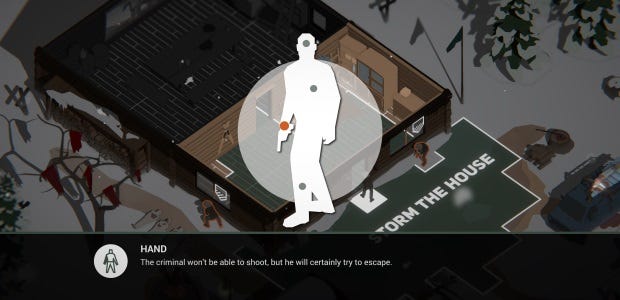 Videogames provide us with a great many escapist fantasies, like home ownership, and the opportunity to travel. Another dream that seems to exist only in the realm of games is a police force sans corruption, or at least the opportunity to run one without embezzling too much cash or threatening to remove anyone's kneecaps. We've long heard sirens on the horizon from tactical police management sequel This Is the Police 2, but now we've got the big-wigs to sign off on the papers, confirming that it's due out on August 2nd - just one month from now.
Unlike the more management-focused first game, This Is the Police 2 adds another major element to gameplay; allowing you to directly control your police force in tactical, XCom-esque encounters, albeit with somewhat more complex goals. Ideally you want to be bringing in every suspect alive and (mostly) intact, but knowing how cynical the neo-noir original game was, I'm expecting this this will be yet another Frostpunk (chilly setting and all), turning otherwise mild-mannered players into cold-hearted despots by the time the credits roll.
In-between the tactical combat, there's going to be a lot of moral decisions to be made, books to be balanced and investigations done. The original suffered from asking players to keep too many boring plates spinning in-between the exciting bits of interactive storytelling and too many of the story branches terminated in bad endings, at least according to Brendan. It'll be interesting to see how the sequel tackles the shortcomings of the first game, while adding a whole new major gameplay layer.
This Is the Police 2 is out this August 2nd, and you can wishlist it here on Steam now.