Top-Down Trial: Ring Runner Demo
Test Flight Of The Sages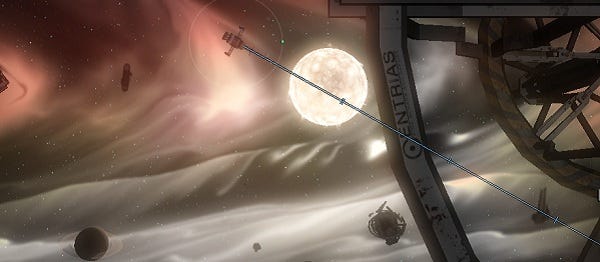 I wrote some impressions of Ring Runner's early stages last year and they were positive, with the caveat that the game took a long time to open up. There's an incredible amount of content and proceedings gracefully move from rapid-fire shooty-bang action to slow-paced scavenging and ship modification. Originally, the campaign introduced these elements piece by piece, becoming slightly bogged down in a sequence of (admittedly enjoyable) tutorial type stuff. That's changed now and it's far easier to reach the game's succulent centre, which provides all the lunatic top-down space antics you could wish for. An updated demo is now available and I highly recommend it.
Here's some of what I said last summer.
How pleasant to play a space shooter that mostly avoids lasers that go pew-pew and photon torpedoes that drift like silent hunters. In Ring Runner, I grappled with ships, grabbing them with a gravity cable, spinning, building momentum and hurling them into walls of spikes or the corpses of other ships. Sometimes I would yank them toward me and then fling them into one another, a space pinball wizard capable of pinging a wingman off his companions and destroying both.
Ping a wingman today! Download now.