Meet FBI Agent Anne Tarver In This New Virginia Trailer
Super Sleuth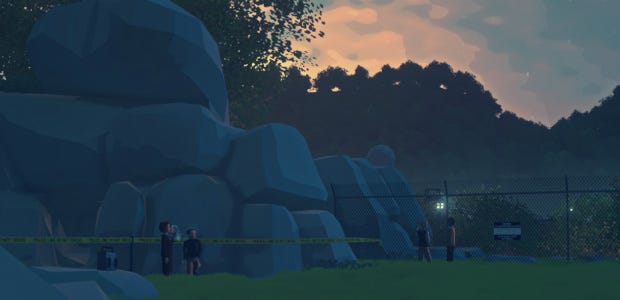 David Lynch-inspired, small town whodunnit Virginia [official site] is gearing up for its launch next week and has released a new character trailer in preparation. We get a closer look at the game's protagonist, Anne Tarver.
She's an FBI agent, fresh on the scene after graduation. She drives around Virginia with her partner, Maria Halperin, as they try to solve the case of a missing boy. She has a very official looking badge. She can drive. There is a large telescope. Okay, so the trailer doesn't actually tell us that much about the character, but the game sure looks pretty.
If you haven't played the demo yourself yet, Virginia is an atmospheric adventure thriller. It blends cinematic styling with gameplay you might expect from an adventure game—examining items you come across for clues that might move the story along.
Things have the potential to get a little supernatural and spooky, and spooky is something I try to stay away from, but the game looks so beautiful that it almost doesn't matter. Your investigations take you through the Virginian countryside, travelling beneath starry skies into concrete tunnels, or inside sterile observatories, or down roads lined with trees tinged in bright red.
Virginia is out September 22, but you can play a free demo now on Steam.