IN THE GRIM DARKNESS OF THE FAR FUTURE THERE IS ONLY CHESS
The horsey heresy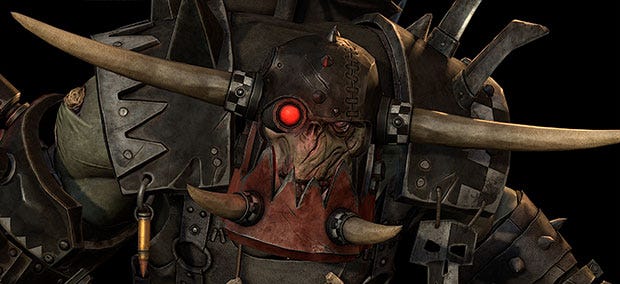 In NEWS SO IMPORTANT I'M PREPARED TO BUTCHER THE RPS HOUSE STYLE AND HAVE A TWO-LINE HEADLINE, a Games Workshop-approved Warhammer 40,000 chess game has just been announced. All these years we've waited for Chess 2, only for Chess 40,000 to jump the queue. The grimmest, darkest, heretic-burniest chess ever, presumably.
I am both overjoyed and appalled.

Its official, typographically-upsetting name is Warhammer 40,000: Chess - Regicide, and an outfit called Hammerfall Publishing are behind it.
There's not too much to go on, but full 3D units are promised, with "hundreds of handcrafted kill and death animations motion captured utiziling military trained fight and stunt choreographers", according to this IGN story.
There'll also be a Blood Angels-focused campaign (again, sigh) and a story by GW regular Ross Watson.
Here's a teaser trailer:
There's also a unit render trailer here, if you like.
More details as we have them (I really want to see those boards), but in the meantime
ONLY CHESS ONLY CHESS ONLY CHESS ONLY CHESS ONLY CHESS