Warhammer: Vermintide 2 bringing more co-op action
Splat The Rat!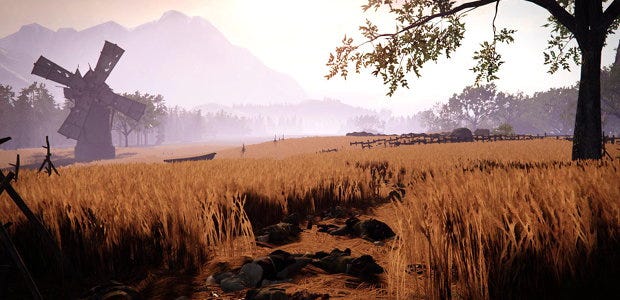 The 'Left 4 Dead but with ratmen' cooperative first-person action of Warhammer: End Times – Vermintide will return with a sequel, developers Fatshark formally announced today. Bearing the shorter, simpler name of Warhammer: Vermintide 2 [official site], it will... do about the same? Fatshark don't have much to say or show right now, holding their secrets back until October. But screenshots show more outdoors-y areas than the first, and beyond that I'd broadly guess you and your mates kill giant humanoid rats in the face unto death?
Vermintide, to refresh your memory, is a 2015 cooperative-focused FPS for up to four heroes in the world of Warhammer (Fantasy, not 40K). Ratmen have come pouring out the bowels of the Old World to murder and devour everything in sight. It's a class-based shoot-o-stab-a-zapper with the usual fantasy archetypes, rolling through levels like... it's Left 4 Dead but fantasy and with classes and ratmen and loot and a progression system, yeah? It's kinda fun, is Wot Adam Thought.
What's new with the sequel? Dunno. The formal announcement Fatshark sent us contained no details, and the description on Vermintide 2's Steam page is vague as heck. Steam does have some screenshots, mind, with many more fields and forests than the urban original.
Fatshark say they'll reveal more on October 17th. Given the progression of your usual marketing campaign, I'd guess it's headed for a 2018 launch.