We've got 350 games from GOG to give away
Including Into The Breach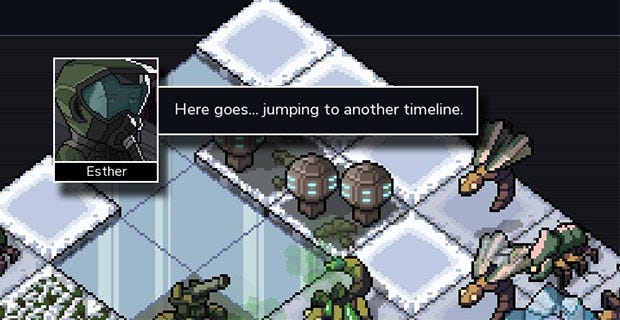 A week ago, GOG launched their Summer Sale and asked us to pick out some games for an RPS Collection page. We selected some games of supreme quality and life was good.
Now, as the Summer Sale range finishes this weekend, GOG have given us 350 free games to give away. There's a broad selection of games available and among the 350, there are 20 copies of strategy gem Into The Breach, which Alec gave a big recommended sticker to in his review.
To be in with a chance to win a lovely free game, just enter using the handy widget thing below.
You can enter into the competition multiple times over the next three days. Once the competition has closed, we'll draw the 350 winners at random and contact them with their randomly assigned key sometime next week.
Note: Gleam don't use your data for anything else and you can remove the Facebook app's permissions after entering. Your email address won't be used for anything other than sending you your key should you win. If you already follow us or GOG through the above websites, that's OK, the app will recognise this and still count your entry.
Some of the other games you could win from the bundle include The Witcher 3, The Sexy Brutale, Soma, all of the King's Quest games, Hotline Miami 1 and 2, Grim Fandango Remastered, CHUCHEL, Absolver, Observer, This War of Mine, Dead Cells, Pyre, Ruiner, Reigns, all of the STALKER games, SWAT 4, and more. There's probably something you might be interested inside and with 350 winners being picked, your odds aren't bad. Have a crack.