WH40k:DOWII - Retribution, Eldar Campaign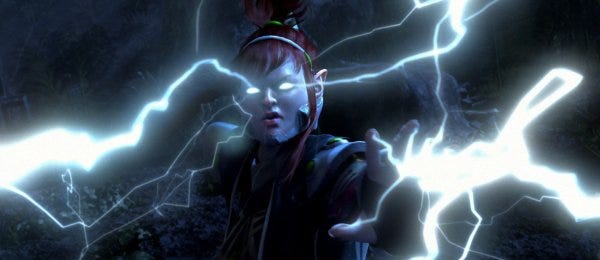 We've been sitting about for weeks, listlessly bouncing a squig against the wall, waiting for the other playable race to be revealed, and now there's a breakthrough: it seems that Dawn Of War II's expansion, Retribution, will feature Eldar. This is the second race with which you can play through the events of the single player campaign. There's a trailer below, with some good footage of the new chaos stuff, too. Eldar make for a fairly predictable second team, I suppose, but it will be fun to get your Bloody Handed God out. Missus.
Whatever happened to Zoats? That's what I want to know. Poor old Zoats.