Why sharing videogame secrets in person is still the best
Shadows never tell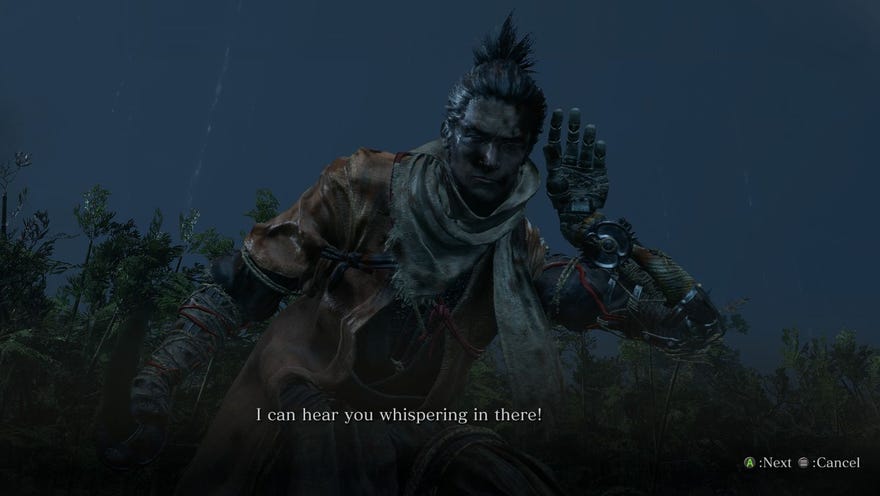 Following the unholy degradation of my body and soul for two full days at Rezzed (the games show we just put on) I escaped through the subterranean hell caverns of London to my cousin's flat. There we ate curry and passed a gamepad back and forth in a brazen attempt to vanquish an unruly Sekiro boss that had been bothering him. When my cousin finally killed his samurai foe, he let out an accursed screech of ecstasy that the whole building undoubtedly stirred from their fugue states to dismiss as just another bloodthirsty murder attempt in this, the Imperial capital of disdain and apathy. The next day, we set about a quieter task: trading secrets.
Read the rest of this article with an RPS Premium subscription
To view this article you'll need to have a Premium subscription. Sign up today for access to more supporter-only articles, an ad-free reading experience, free gifts, and game discounts. Your support helps us create more great writing about PC games.
See more information