Will You Blendo? Latest Humble Weekly Is A Smasher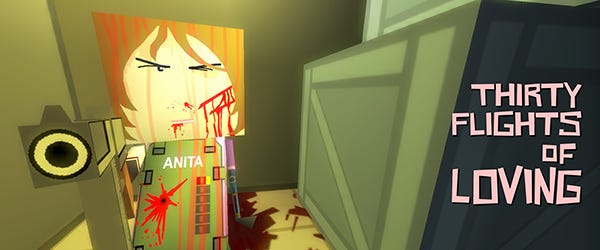 Not sure we've posted about the Humble Weekly Sale yet. This is because all we enlightened souls on RPS all dispute the concept of 'weeks.' It's an artificial tyranny imposed upon us by the secret world government in order to keep us from the independent thought that would allow us to realise there are in fact 417 days in a year. The world leaders spend these hidden 52 days at a giant orgy the rest of us aren't even aware of, let alone invited to, because we're too busy working, paying the taxes which fund that immense, secret international flesh-fest. It makes me so angry! Thus, I'm sickened that the Humble Bundle guys feel they can make light of the insidious concept of 'weeks', that they can appropriate this tool of ultimate opporession for a pay-what-you-want bundle of awesome indie games. This week - OH GOD THEY MADE ME SAY IT - it's the turn of the incomparable Blendo Games. Atom Zombie Smasher, Flotilla, 30 Flights and Loving and more are yours for a low, low, customisable price.

It's perhaps tempting to think of Blendo - aka Brendon Chung - as the guy who just makes oblique, cut-up spy thrillers, but what this pack does is demonstrate the chap's remarkable breadth. Inventive, genocide-scale real-time strategy; space combat and exploration; edutainment starring jet planes. And yeah, an oblique, cut-up spy thriller. Brilliant, brilliant stuff.
It's pay what you want for everything except 30 Flights - if you want that you'll need to beat the average price, which currently sits at $3.75. You should do that.
Here be trailers: