Woah: Nelly Cootalot - The Fowl Fleet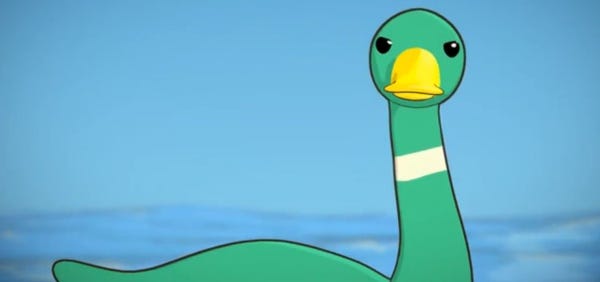 Only moments after Rock, Paper, Shotgun emerged from Horace's womb, Nelly Cootalot: Spoonbeaks Ahoy caught our eye. The 2007 AGS adventure has remained one of the favourite releases from that community, and you can still get it for free now. It's definitely worth it - a really charming game that shows some proper adventure design chops. So I'm very pleased to see the creator is finally following it up with a full-length sequel. And, of course, a Kickstarter.
The sequel, called Nelly Cootalot: The Fowl Fleet, has a really splendid pitch video from the unrealistically haired developer, Alasdair Beckett-King. Many good laughs in this one:
I'm very pleased to see it's going to be a straight point-n-click, with no needless obfuscation. Beckett-King proved he's a strong writer in the first freeware game, and doubly proves a great sense for comic timing in the video above - two really important elements for getting this genre right.
Oh, and a copy comes with just an £8 pledge, which is pretty decent.