WoW: Legion Launches App, Teases 7.1 Content Update
Pocket friends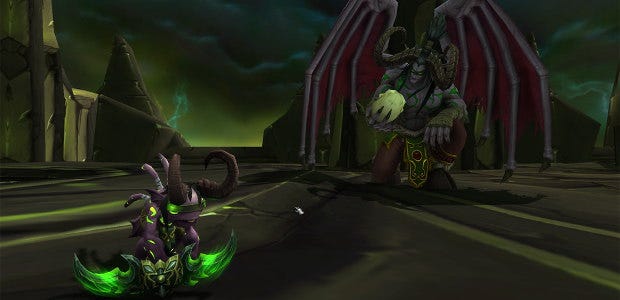 World of Warcraft: Legion [official site] launched last week and oh! here comes the expansion's little pal, chasing behind wagging its cybertail. Blizzard last night launched Legion's companion app for pocket telephones, which mostly lets you fiddle with the 'Order Hall' class clubhouse stuff. Like AbyssRium but with burly soldiers instead of coral and jellyfish, I imagine? Blizzard have also shown off a little of what'll be coming to Legion in patch 7.1, with a little video showing off content like a return to Karazhan. Have a gander:
As for the WoW Legion Companion app, it's out now free on Android and Apple pockphones. Mostly it's about the Order Hall, letting you manage followers, recruit troops, and send folks out on missions to collect shinies in your absence. You can upgrade your clubhouse too. It also lets players check out available World Quests and their rewards, but this doesn't have an offline side - you'll need to log in and play yourself.
Here, this trailer shows what the app is about:
Oh, and a wee patch arrived last night with a handful of hotfixes.
I believe we'll have someone telling you Wot They Think of Legion soon. Until then, heck, wot do you think?