Worlds Of Magic Hopes To Master Kickstarter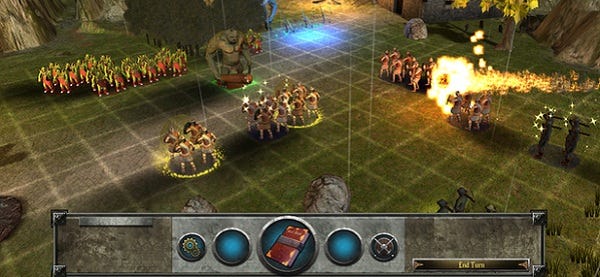 When Wasteland Interactive announced Worlds of Magic, it was hard not to see the comparisons with Microprose's stately and delicious fantasy strategy title, Master of Magic. Partly that was because of the echo in the name and partly because the press release said - and I paraphrase - "we would really really like to make a superb modern version of Master of Magic. Really." All the features seemed to be in place but I questioned whether Wasteland's game would be packed with quite as much of everything as its spiritual predecessor. Master of Magic was crammed with unit types, races, spells, heroes and artifacts. Now that the Kickstarter page is live, it appears Worlds of Magic is going to be triple-packed.
Here are some numbers and words:
10 Leaders To Choose From (Or Create Your Own)
6 Factions To Rule Over
80 Units To Use In Battle
12 Spell Circles
300 Spells To Learn And Master
7 Planes To Explore And Conquer
45 Special Units (Heroes, Champions, and Titans)
The one that stands out is '7 Planes'. That's planes of existence, would you believe, rather than mechanical sky horses, which means that Worlds of Magic will have six more planes than real life. Very impressive.
I intend to find out much more in the near future but for now, know that Wasteland are a one third of the way to their £30,000 goal.