WoW Updates A 4.3rd Time: Hour of Twilight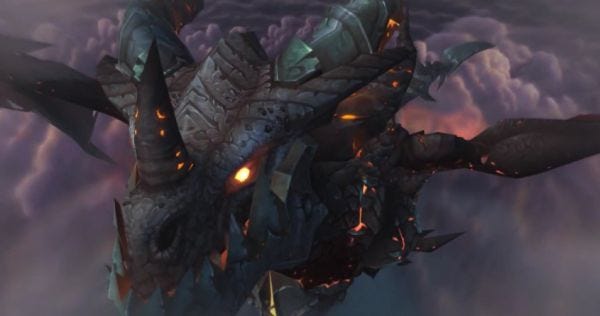 Remember World Of Warcraft? Coo, those were the days. Well, you may be surprised to learn the game is still running after all these years, and it's still being updated! The latest patch for the Cataclysm update, as Eurogamer reports, is called Hour Of Twilight, and adds stuff.
So 4.3 brings us the end of the Cataclysm story, including a big old fight with the implausibly named dragon, Deathwing. Come on, what chance did he have with that name? What were mummy and daddy dragon thinking? And according to EG, to beat him you have to travel back in time. Blimey, when I played WoW it was all wandering around fields and picking up fur.
You've also got new raids, and a new means to find people to play them with the Raid Finder. There's also a new feature called Transmogrification for customising gear. Void Storage is what they describe as a "deep storage" system alongside the bank. And then of course there are a bunch of significant tweaks to all manner of bits and pieces, which you can read about here. Meanwhile, have a trailer: