Get Out Of Here: GSC Closure "Confirmed"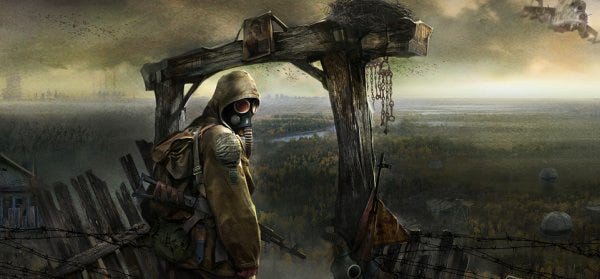 LATEST UPDATE: GSC's twitter this morning announced there will be an official statement on Monday.
1c Ukraine's Sergey Galenkin has blogged about the closure of GSC. He states: "GSC is closed, a fact confirmed by all. The team is almost completely dissolved, the state has only a few people." Galenkin blames the cost of developing a PC only shooter for a European audience, and a failed console publishing deal, for the collapse of the developer.
The rest of the story, as it happened, below.

FOURTH UPDATE: GSC's social media manager announces he is looking for a new job here.
THIRD UPDATE: GSC have got back to me with "Sorry, no comments at this point." That does not sound promising.
SECOND UPDATE: The denial tweet has now been deleted. Hmm. Still trying to get confirmation on this, but it's looking like GSC is down. Dmitri Bourkovski (apparently not a GSC employee) has just tweeted "Not PR. GSC closed."
FIRST UPDATE: GSC deny the report on their twitter here. We've contacted them for a comment.
ORIGINAL: According to this report from Ukrainian news site UkraNews, GSC has been shut down by owner Sergei Grigorovich. The closure was apparently announced to the workforce earlier today. The autotranslation is messy, so if anyone can explain the sixth paragraph - which tries to speculate on what was going on - accurately, that would be great.