XCOM 2 Release Pushed To February 2016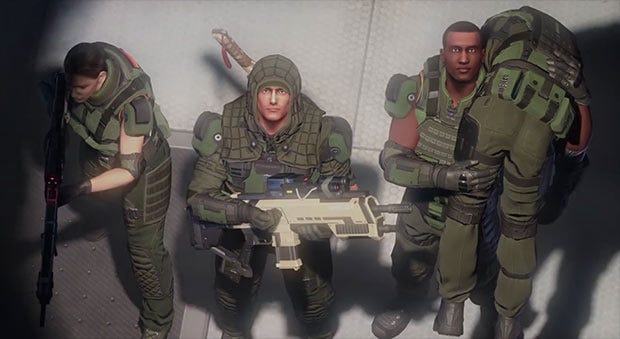 A message, beamed into the RPS mobile base from an unknown source:
"Hello, Commander. In light of our desire to ensure that the upcoming extraterrestrial reign of terror is a significant improvement on the gloriously successful incursions of 2012, this council of developers has convened to approve the activation of the XCOM 2 Delay Project. You have been chosen to spread word of this initiative. To oversee our first... and last* change to the release date. You may believe that releasing this year would have made all of your planet's dreams come true but we are looking to the future. We urge you to keep that in mind as you proceed."
Actually, I spotted the news on Twitter. XCOM 2 [official site] won't be with us until February 5, 2016.
The good news: that's a week before my birthday, which means I'll have to miss a day of playing because I'll be down the pub instead. Wait - that's not good news at all. There is no good news.
Except that holding a game back to ensure that it's up to the highest of standards is good news all round. Yes, I want to play XCOM 2 as soon as possible but I'd rather play the best possible XCOM 2 when it's ready. Here's the word from Firaxis:
Hello XCOM fans,

We want to give you an update on the release date for XCOM 2. We've set a high bar for the sequel and the entire team has been working hard to make sure we deliver a great follow-up to Enemy Unknown. We just need a little more time to make it the best possible game.

With XCOM 2, we want to have more depth, more replayability, and more investment in your soldiers and this extension will give us the time we need to deliver on our promise to you.

We appreciate your patience and continued support as we move towards February. Good luck, Commander!
See, they sort of did the "Hello Commander" thing but I went all out.
*no change to the release date is ever the last change to the release date