Indie Fund Ensures Fract OSC's Final Synthesis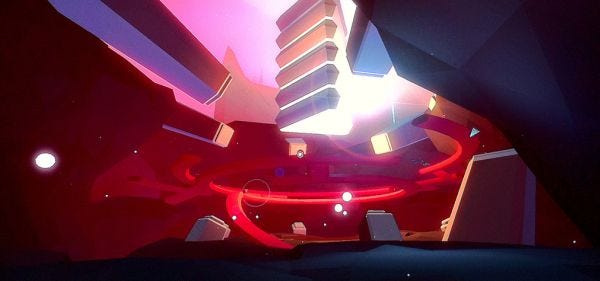 It's been over a year since we had cause to mention first-person music synthesizing game Fract OSC, but I saw the team talk at GDC in March, and it was clear a lot had been happening in that time. Not all of it good. The takeaway message from their presentation, however, was that while they had experienced all kinds of difficulties in the months following their IGF successes, they were finally back on track. That seems to have more than empty rhetoric, too, because Indie Fund, who have been steadily backing many of the most interesting and successful indie projects out there, have announced they are helping bring Fract OSC to neony fruition: "...when Phosfiend Systems sent out the signal that they needed help getting it across the finish line, we jumped at the opportunity to make that happen for them!"
A feast of light and sound await in the most recent trailer, below.