3 Blind Mice: A Remediation Game for Improper Children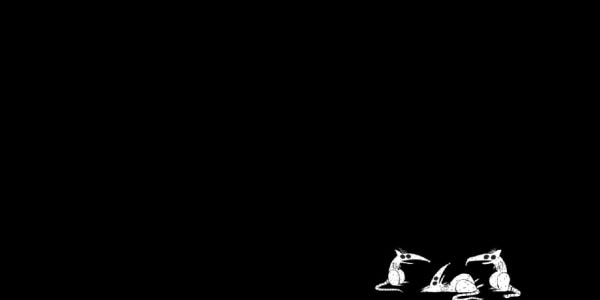 Often the sun rises high over the whitewashed walls outside, the warmth in the tiles seems to glow, the birds sing by the fuschia flowers on fallen pot plants, but you can't actually forgive yourself. When you look at the pretty sweeping lines of the blue petals on the table cloth you think darkly of how deeply inadequate you are, of how you have never measured up to your peers, of how your talents are failure and eating cold pizza at eleven in the morning. Why have you put on a dress this morning? The bra that fits you well? Why did you put on earrings? Who will see them? It is at this point you wish to punish yourself, and you open a game that you want to punish you. You open 3 Blind Mice, for Improper Children, and throw your earrings at the screen. You are alone and you deserve to be.
There is a wicked humour in the free 'remediation' game 3 Blind Mice: A Remediation Game for Improper Children, in that it serves to have you be suspicious from the outset: a discordant music will set you on edge, whilst three child-drawn mice have their eyes removed. The Three Blind Mice will then ask you a series of very easy questions, where you click to register your answer. If you get the answer wrong, you are punished.
Remediation game designed for last attempt corrections for particularly troubled youth. Failure to complete this game may result in removal from society. Please do not attempt to find the surveillance units. They are only present for monitoring your progress. Have a pleasant day.
You are consistently reminded that you are being watched, and that your response times are being monitored. Perhaps sometimes you want to be removed from society. Perhaps sometimes you want to be punished. You can't forgive yourself for never being good enough. You can't forgive yourself for being abandoned. You play it again.