7 Days To Die Looks Virally Impressive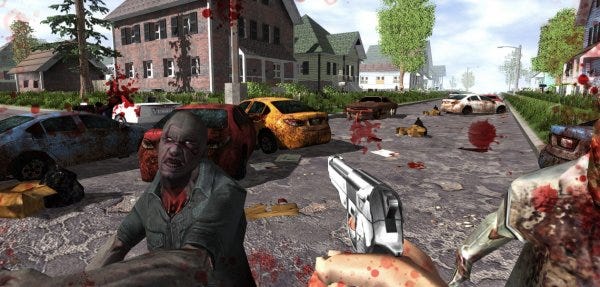 Minecraft with zombies is, well, Minecraft, but it's also pretty much what 7 Days To Die could be described as. It's a take on the zombie survival theme that also attempts to deliver a world that is as malleable as Minecraft's blocky elysium. You can dig, destroy, build, barricade, and all that good stuff, as well as doing the shotgun business against the hideous undead. It's Minecraft and DayZ being entwined after some horrible accident in the laboratory of zombie genre-blending. The developers sum it up, as so many games seem to have been summed up lately, by saying: "is an open world, voxel-based, sandbox game blending the best elements of FPS, Survival Horror, RPG and Tower Defense style games."
Don't take my baseless hum of cynicism as a reason not to take a look at the trailer, however, because 7 Days To Die looks genuinely impressive, and I can't see this not making a huge impact when it arrives.


The Fun Pimps, eh? That should be a PR agency. They're quoting alpha in July.