90 people lose jobs at Telltale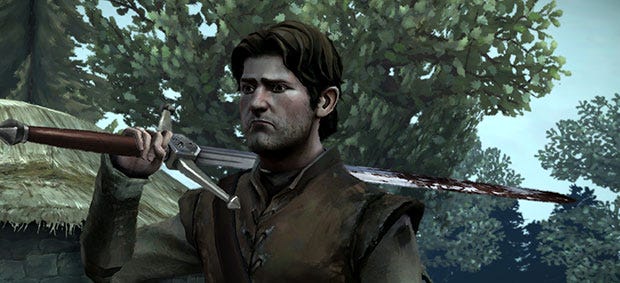 Telltale Games have laid off 90 people today, shrinking the company's workforce by around 25%. The company says it won't affect any of their currently announced projects, which includes The Walking Dead's fourth season, Batman: The Enemy Within, and a second season for Wolf Among Us.
As originally reported by GamesIndustry.biz, the layoffs are part of a company-wide restructuring. Telltale say that the changes are to "make the company more competitive as a developer and publisher of groundbreaking story-driven gaming experiences." Which doesn't really mean anything.
"Our industry has shifted in tremendous ways over the past few years. The realities of the environment we face moving forward demand we evolve, as well, reorienting our organization with a focus on delivering fewer, better games with a smaller team," said Telltale Games CEO Pete Hawley in the statement released to GamesIndustry.
The company also say they're planning on moving development of their games to "more proven technologies that will fast-track innovation in its core products as it works with new partners to bring its games to new audiences."
Telltale's games currently use Telltale Tool, a proprietary game engine, but it sounds as if they'll be moving over to something more like Unity. That's a potentially good thing. Their games - all episodic point-and-click adventures - have been criticised for years for running on old technology that undermines the attempts at storytelling.
That's no comfort to those who have lost their jobs. If you worked at Telltale and have been affected by the layoffs, we'd love to talk to you - get in touch.