99Floors developer wants to pay you $5000 for beating it
A different esport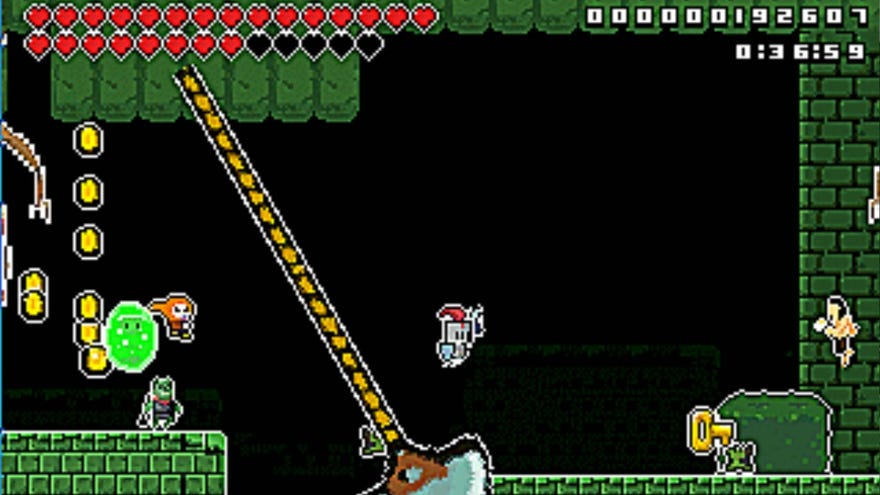 Do you fancy winning $5000 (about £3890) for completing an indie game? It might not be the glittering $25 million prize pool at Dota 2's The International, but it's still a pretty tempting prospect. Unfortunately, you'll be up against 99Floors, which calls itself the "world's hardest game."
Created by London-based developer Luke Powell, 99Floors is described as "a hardcore, intense dungeon crawler platformer." As the name suggests, the player wins by beating 99 consecutive floors of said dungeon, each of which is randomly generated and progressively more difficult than the last. The floors are also split into 10 levels, with their own unique challenges to overcome and loot rewards for doing so. As you can see, it looks plenty busy:
As Inven pointed out, no one's been able to beat the game since it was released three months ago, despite over 1000 people buying a copy, so Powell decided to put some of the profits into a prize fund for the first person to do so. As the number of games sold continues to rise, so too will the prize total, until someone finally clears the last floor.
If you want to try your luck, the game's website has all the details you'll need, and you can try out the game for free there too. You will need to purchase a copy for $9.99 either from the website or itch.io in order to qualify to win, but the web version is apparently a touch laggy anyway, so it's probably for the best. Good luck!