A Chip To The Past: FM 2013 Classic Mode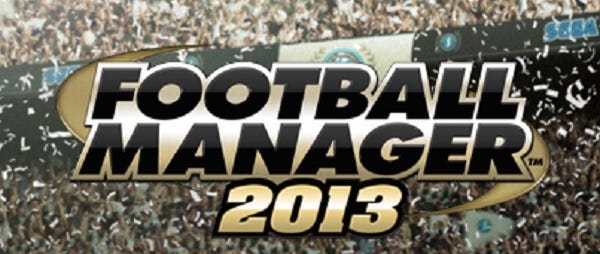 Anyone without an interest in foot-to-ball management should watch the five videos below, simply so that they can bolster their disdain for the people who do enjoy such arcane pursuits. The videos contain details of Football Manager 2013's new Classic Mode, an alternative method of staring at numbers and tiny men hoofing a ball that doesn't require an entire lifetime to play. For the uninitiated, the promise of a simplified interface and less detail will appear laughable, perhaps even satirical, as the game is shown to be a series of screens that list names with numbers attached to them. In Classic, there are less numbers and maybe even less screens too.
There's some repetition at the beginning of each video but there's quite a bit of content altogether. The mode is aimed at those who have lapsed, put off by what they see as needless complexity, or simply without enough free time to devote to the game. I approve, although I've yet to get my hands on it to see just how much detail is sacrificed. Maybe this is the slippery slope that ends with Football Manager 2016 being a first-person shooter. Cripes.
There are loads more videos, covering the most minute features new and old, but I'm not going to post them all. You can find them here.